The fortified city of the North.
Shhh... Mdina, the silent city
Poised on top of one of the island's highest points, this walled city dates back to as early as the 8th century B.C. Popular with tourists and locals alike, Mdina's narrow, mazy streets may serve as the backdrop for a family outing to one of its museums, or a romantic night out at one of its restaurants. The city's high-walled bastions are well-lit at night and offer splendid views of central Malta. A must for history lovers.
Back
WORLD HERITAGE FORTIFICATIONS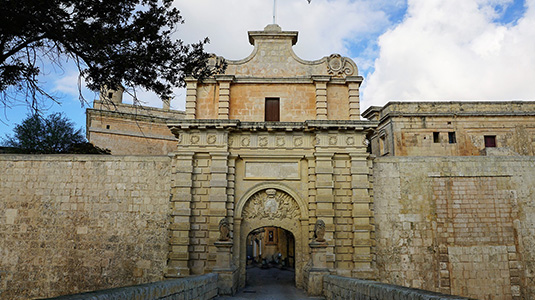 THE SILENT CITY'S GARDEN