Music to your ears.
Clubbing and Concerts in Malta
Although it may have started with instruments like the 'zaqq' (a Maltese bagpipe) and the 'zafzafa' (a variation on the African friction drum), Malta's musical scene has expanded and evolved over the years to assimilate genres as diverse as jazz, ethnic music and techno. Known mostly for the Isle of MTV Festival (held in either June or July since 2007), Malta's musical calendar is now peppered with festivals and events catered to almost any taste. Chief amongst these are the Malta Jazz Festival (showcasing names like Al di Meola, Mike Stern and Richard Bona), Ghanafest (a celebration of folk music both local and foreign), the Beer Festival (held every August) and Earth Garden (where festivalgoers are encouraged to camp inside the festival grounds).
For those who enjoy contemporary, commercial music, meanwhile, Malta's bars and night clubs are concentrated mainly in Bugibba and (to a greater degree) Paceville. Bugibba is the more child-friendly of the two options as it includes restaurants and seaside activities and can be enjoyed during the day. The majority of the venues in Paceville, on the other hand, can only be enjoyed at night. Nightclubs there have a free admission policy (unless a big-name DJ is performing) and alcohol is relatively cheap. However, be aware that Maltese partygoers tend to smoke inside of nightclubs (with relative impunity) even though Malta was one of the first countries in the European Union to embrace the no smoking ban. We do not advise following suit, either – the fines can be as hefty as €233. For a smoke-free experience, we recommend attending open-air festivals like Glitch (held in August) and Lost and Found (May) or open-air venues like Gianpula or Uno Village; the crowds at such venues are typically more mature too.
Did You Know?: The legal age for buying and drinking alcohol in Malta is 17. The age for entering night clubs is the same, though some night clubs require you to be 21.
Top tip: When in Malta...go to a concert by the Maltese tenor Joseph Calleja. You will not be disappointed.
Key events: Glitch, Malta Jazz Festival, Ghanafest, Creamfields Malta, Earth Garden, Malta Beer Festival, Notte Bianca
Back
Clubbing in Paceville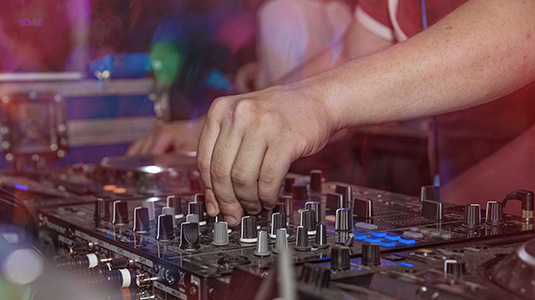 Various Genres of Music